staff
Fiona Fox
Chief Executive
Fiona Fox, the chief executive of the Science Media Centre, has a degree in journalism and many years of experience working in media relations for high profile national organisations. Her career includes stints working for, amongst others, the Equal Opportunities Committee, the National Council for One Parent Families, and CAFOD (a leading aid agency).
The founding director of the Science Media Centre when it was established in 2002, under Fiona's leadership the Centre has become an indispensable resource for science journalists in the UK. The Centre provides scientific context and comment from some of the UK's top scientists for many major news stories thanks to the Centre's media database, which has over 2300 such experts on it.
Fiona is a regular commentator on science in the media and was the only representative from the scientific community invited to give evidence at the Levenson Inquiry into press standards in the UK in 2012. She is an outspoken champion for openness in science and, as part of this, led a successful campaign in 2017 for changes to the British Government's purdah rules, ensuring government funded scientists are free to speak out during election periods. Fiona is also the author of Beyond the Hype: The inside story of science's biggest media controversies. Published in April 2022, the book is part memoir of the first twenty years of the SMC, part manifesto for change – particularly the urgent need to separate communication of scientific research from government communications.
Fiona has received many accolades for her services to science, including an OBE, honorary fellowships of the Royal Society, the Academy of Medical Sciences, the Royal Society of Biology and the British Pharmacology Society, and an honorary doctorate from the University of Bristol. She has received awards from the European College of Neuropsychopharmacology, the British Neuroscience Association, and the British Crop Production Council, and a special award from Understanding Animal Research for promoting openness in animal research.
Tom Sheldon
Senior Press Manager
Tom joined the SMC in April 2008 and handles any issues in the fields of engineering, energy and the environment that hit the headlines. He has degrees in Artificial Intelligence and Bioinformatics. He has worked on a number of high profile stories including mobile phones and cancer, GM crops, climate change and e-cigarettes, as well as the issues around preprints and publicity.
Selina Kermode
Head of Operations
Selina returned to the SMC in September 2020, having worked for the Centre 2009-2014 before. She has a master's degree from the University of Cambridge and has previously worked in a variety of access and public engagement roles, mostly recently as an education coordinator for the Royal Society of Chemistry at the University of Warwick.
Fiona Lethbridge
Senior Press Manger
Fiona joined the SMC in July 2012 as press office assistant, becoming press officer in 2013, senior press officer in 2015 and senior press manager in 2022. She has a PhD in evolutionary biology from the University of Edinburgh, where she was also involved in the BioPOD podcast, and student radio station Fresh Air.
Freya Robb
Senior Press Officer
Freya joined the SMC in April 2016 as press office assistant. She was promoted to press officer in July 2018 and senior press officer in 2022. She graduated from the University of Cambridge with a degree in Natural Sciences, and was an SMC intern in March 2016.
Ed Day
Press Officer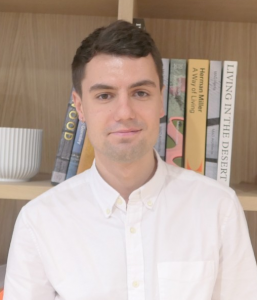 Ed joined the SMC in August 2022 as a press officer. He graduated from University College London with a degree in Natural Sciences, and was an intern at the SMC in 2019, before working for a few years in scientific publishing.
Georgia Michelman
Operations and Executive Assistant
Georgia joined the SMC in August 2023 as an operations and executive assistant. She graduated with a degree in Physics and History from Yale University in 2022.
Benjamin Simmonds
Press Office Assistant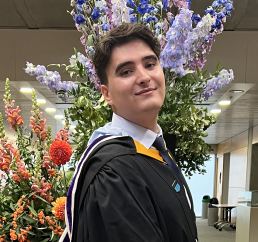 Benjamin joined the SMC in September 2023 as a Press Office Assistant. He graduated with a degree in Biochemistry from Imperial College London in 2023.
Mia Shepherd
Trainee Press Officer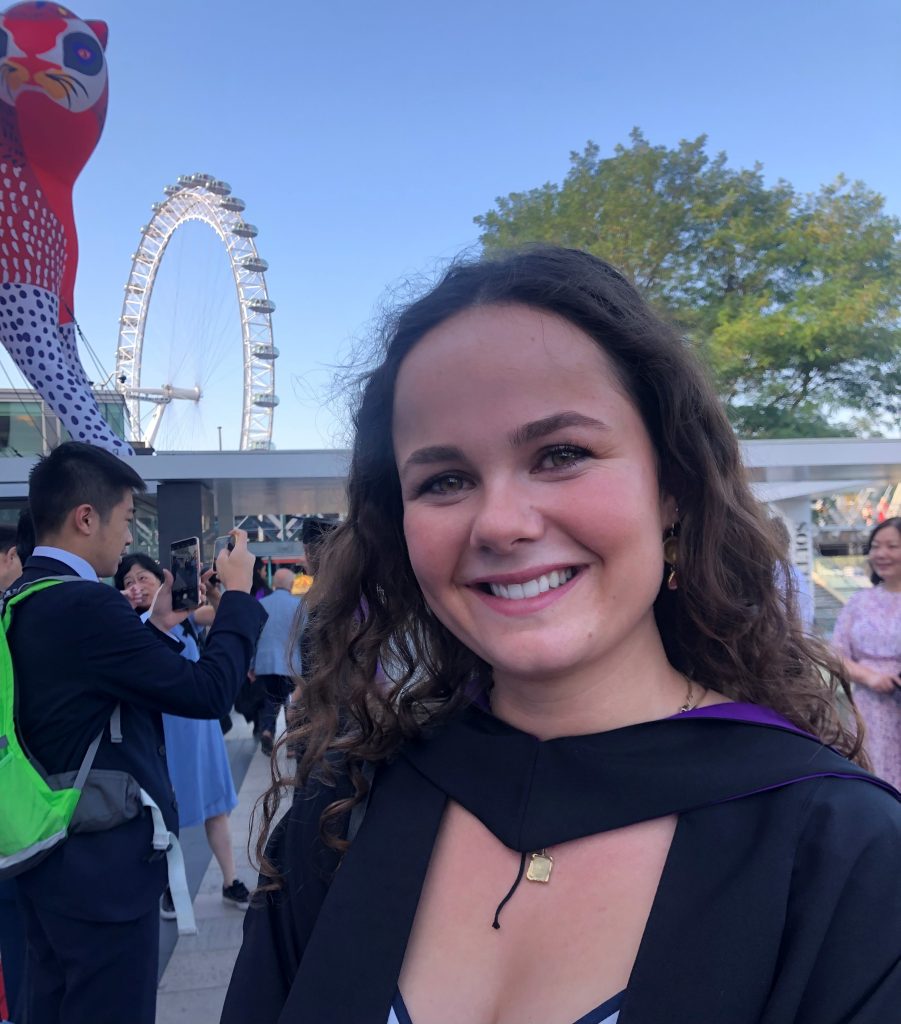 Mia joined the SMC as a Trainee Press Officer in October 2023. She graduated with a Bachelor of Arts and Sciences from UCL in 2023.